SOLUTION FOR THE COMMERCIAL MANAGEMENT OF WATERS AND WASTE
Developed by ANO, inovAqua is an innovative solution for the commercial management of waters and waste. This application was conceptualized and designed to enhance the efficiency of the readings and billing, streamline investment and innovate in the provision of services to the consumer.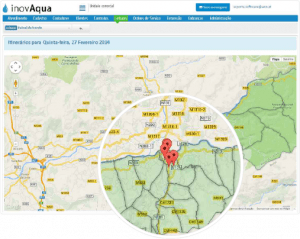 GOOD READINGS MAKE FOR GOOD BILLING
InovAqua's design is oriented towards the effectiveness of the readings, in order to ensure a mistake-free billing process. The Mobile component is equipped with features that optimize the reading routes, validate the recorded readings and allow the users to log information about the site's circumstances.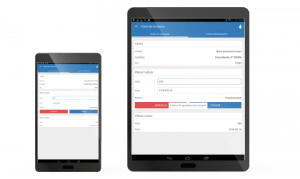 AVOID SURPRISES, KNOW THE TERRAIN
The entire platform was designed to capitalize on the knowledge about the terrain. The 'reader', in addition to its key-function of registering the readings, works as the "eyes" of the organization, checking the state of the network, the water meters and the consumption points and, thereby, instigates a proactive stance. The Mobile application allows the users to record all incidents that occur on the terrain, via text, image, video, etc., and forwards the file automatically, so that the incident can be solved in a timely manner.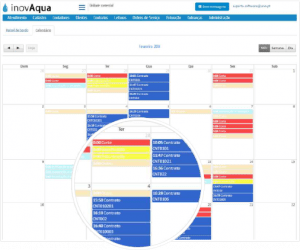 REAL-TIME INFORMATION
Contrary to traditional management models, inovAqua offers on-going communication with the resources on the ground, thus allowing the user to send updated or additional information, crucial for work development. On the other hand, the "reader" or technician can record the information and send it automatically to the BackOffice component that will later treat it. This method of operation allows for timely management.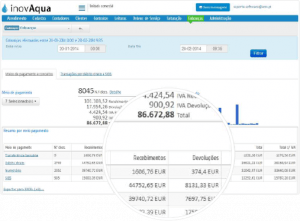 EASY AND INTUITIVE INTERFACE
Usability was a major concern when designing the application, which resulted in easy to use, rich and pleasant interfaces that, above all, display the information the user really needs. InovAqua offers dashboards with relevant information for each profile, enhancing the effectiveness of each service.